Press & Publicity

Rockin' Bones clothing has appeared in

Entertainment Weekly, Revolver Magazine, numerous international tattoo and lifestyle publications, repeatedly in KERA (Japan), SPIN,

+ more in addition to the publicity photos below...
We rebuilt our site October 2013/built this temporary page and highlights are listed below.
Walking Dead Book
Our Brain Skull Tunic appears in the book "DEAD SEXY: The WALKING DEAD Fan Guide to Zombie Style, Beauty, Parties, and a Ghoul-Lurching UNlifestyle" by Paula Conway (author of 2007 best seller "The Beauty BUYble"). Model: Raven Layne, Photographer: Rester Media.
VH1 Classic's "That Metal Show"
Cast member Jennifer Leah Gottlieb wore our Bat Corset Top during season 12 (2013) of the popular VH1 Classic series!
AJ Lee - "Wrestlemania 28"
AJ Lee wore our Skull & Zippers Top during WWE's Wrestlemania 28 - noteworthy as the highest grossing PPV event in the history of professional wrestling!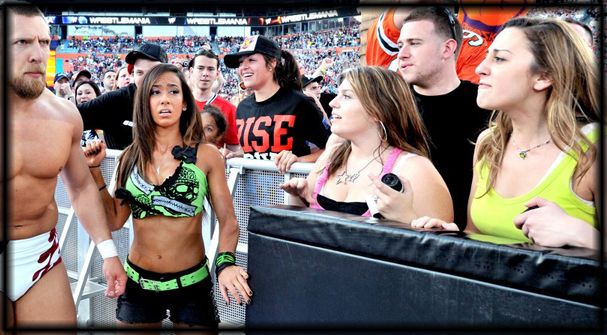 Ashlynn Yennie - "The Human Centipede"
Ashlynn Yennie, cast member of cult horror film "The Human Centipede," wore our Psycho Skull Tunic at a screening of the film in Austin, TX.
Josie Stevens - E! "Married To Rock"
Cast member Josie Stevens wore our Brass Knuckles Top on the popular E! reality program "Married To Rock."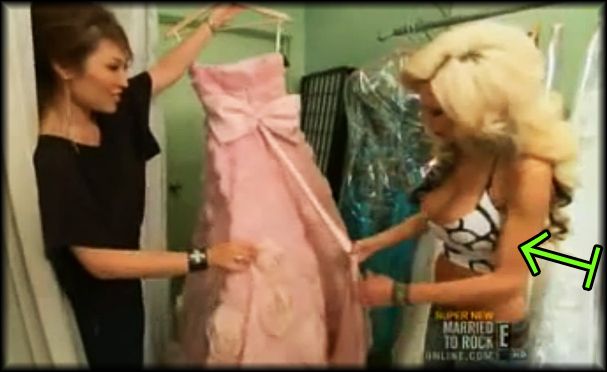 Linnea Quigley
Our favorite horror movie scream queen Linnea Quigley ("Return Of The Living Dead," "Night Of The Demons," "Silent Night, Deadly Night") often wears Rockin' Bones Clothing designs at conventions. Here is a photo of Linnea wearing our skeleton hands top: